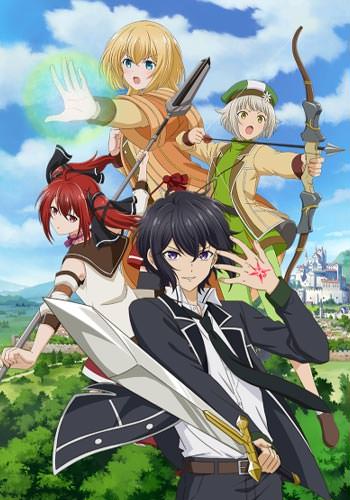 Even among the most powerful, there are limits, and the greatest sage in the history of this world knows it. But he has found a way to reach his full potential, reincarnation.
Every living being has an assigned crest, something that gives you a certain magical affinity, and after twelve years, Mathias has remembered who he really is, and why he has been reborn in this time.
With his memory still intact, Mathias recalls his goal of earning a particular crest, however, he finds out that in this time, that crest seems to be despised, even shunned.
Without giving it much importance, Mathias decides to enter the academy and start his formal training, once at the city he listens a young woman, Alma, implore a blacksmith to forge a new sword for her friend Lurie.
It is not just any weapon; it must embody magical properties. Mathias knows that he can help her, after all, he has the knowledge of her previous lives.
Lurie arrives to meet with Alma, and Mathias offers to help them. To everyone's surprise, the young man performs his spell silently, and as soon as Lurie picks up the weapon, she discovers how powerful it can be.
Later, they meet to take the entrance exam to the academy, and after seeing Lurie's good results, Mathias is questioned by one of the guard captains, who orders him to face him to demonstrate his skills.
Mathias has no major problems facing one of the strongest, and later ends up putting on a show by demonstrating his abilities with magic.
For some reason, at this time, the students seem to be somewhat weak, and the techniques they practice are not efficient, at least in case they are required in real combat.
The director of the academy knows this, and does not hesitate to ask Mathias to help him revive the art of magic as it used to be.
But to do so, he will have to face off the students of the other academy in town, which has dictated the curriculum for everyone for decades. If he defeats them, then perhaps they will be considered by the king to make changes.
Mathias is a good teacher, Alma and Lurie turn out to be a good support team for the wizard, so he starts teaching them new skills right away.
On the day of the face off, Mathias begins to discover the mysteries of this world, and it seems that the reason that the inhabitants are weak is the existence of demons among them.
Mathias does not hesitate to unveil one of them in front of the crowd, including the king, and as expected, they are surprised to discover that the demons are responsible for creating an ignorant and weak society.
Shikkaku Mon no Saikyou Kenja
(失格紋の最強賢者)
A light novel series, written by Shinkoshoto and illustrated by Huuka Kazabana. It began serialization online in 2016 on Shousetsuka ni Narou. A manga adaptation with art by LIVER JAM&POPO has been serialized online since 2017 via Square Enix's Manga UP!. An anime series by J.C.Staff premiered in January 8, 2022.
OP
S1. "Leap of faith" ~ fripSide
ED
S1. "Day of Bright Sunshine" ~ Yuki Nakashima
OP ~ Leap of faith
ED ~ Day of Bright Sunshine